Gracen Morris Wins Phi Beta Delta National Award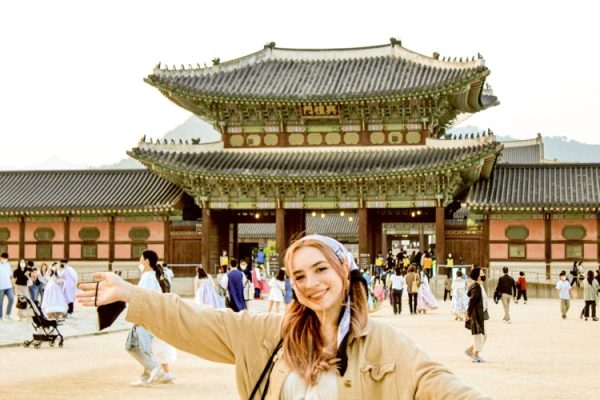 Gracen is a Political Science and International Studies major. She is an amazing student who is very globally engaged at UNC Charlotte and within the Charlotte community. She is currently a member of the Mu chapter since November 2020. She is a student in the Global Engagement Scholars Program (GESP). Gracen was a World Affairs Council of Charlotte Intern in Fall 2021, an English Language Conversation Partner for the English Language Training Institute in July 2021, and President of the UNC Charlotte chapter of Amnesty International chapter in August 2022. She volunteered at our Bridge for Kids in 2021, a refugee and immigrant after school program to assist students with their educational and other needs.
Gracen also studied at Sogang University in South Korea during spring 2022. Her decision to study abroad in South Korea was largely influenced by her unfamiliarity with the culture and history and the international influence the nation has achieved in just a few short decades. In addition, she conducted intensive research into the political climate of South Korea.
Gracen is a true international scholar! Congratulations to Gracen for the Phi Beta Delta Marian Beane/Gliozzo Domestic Student Award for International Achievement!